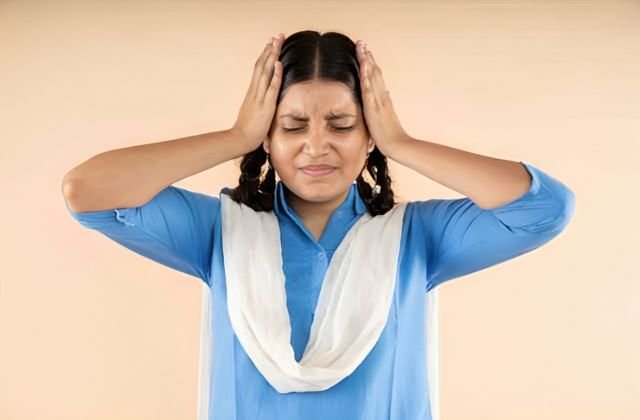 Children are the most precious resource of any nation. From having an imaginative mind to creative ideas and their bountiful heart, their energy is inspiring and their actions can promote peace and prosperity. And so, as children are our future tomorrow, we; schools, teachers, and parents need to safeguard their mental wellbeing.Childhood is filled with numerous activities where they get opportunities to learn, grow, and explore. Still, sometimes they experience stress, anxiety, and emotional breakdown, even leading them to feel emotions like- anger, sadness, irritation.
Childhood and adolescence are critical stages in the development of positive attitudes, underlined by personal well-being and lifestyle choices. Developing good social abilities, a healthy emotional quotient, and proper mannerisms that young people learn in school, set the foundation of their personality in the future and contribute one's moral and emotional quotient.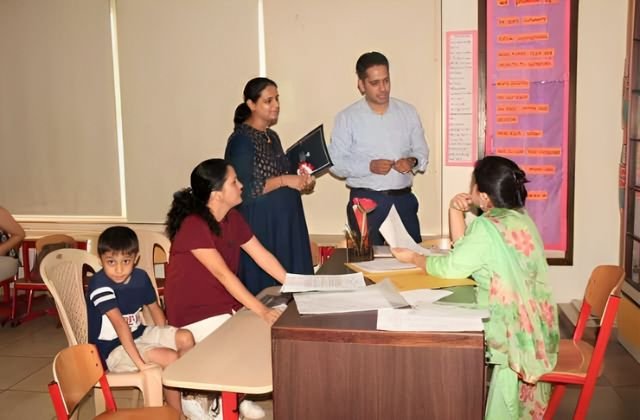 St. Paul's School, a distinguished educational institution serving since 1978, has always paid grave emphasis on the emotional well-being of students. In the school, we have knowledge of child psychology incorporated in our teaching pedagogy. Counselling sessions are held, both with parents and with teachers regularly, where the problems of students are discussed to ensure that they do not feel any unnecessary anxiety or stress. School has strict policies for bullying or towards racism, we strongly promote and ensure an environment of learning and sharing where everyone practices inclusivity, respect, compassion, care, empathy and faith. Also, workshops are conducted by the school to spread awareness about mental and emotional health.
As our revered Founders and Directors, Sir Rev. G Chandra and Ma'am Mrs G Chandra have established in the long legacy of the school – achieving students' emotional and academic well-being at St. Paul's is of immense importance, and it will serve fruitfully in the long run by inculcating in students the ability to be morally capable, resilient, responsible and purpose-driven. They can better manage their emotional competencies when they feel that their sentiments are valued and that their school life holds a significant meaning and purpose for them.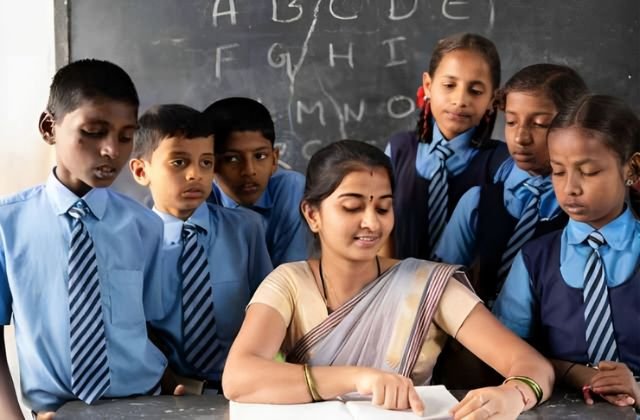 St. Paul's is paving the way for a conducive environment where everyone at school feels motivated and secure; achieved by providing open access to activities, clubs, house events, societal engagement, interest groups, and associations.
Deliberate attempts by institutions to reduce the stress levels of students about tests, practicals, and examinations by introducing formative assessment, and peer assessment, and involving students in the identification of their own assessment needs, will not only reduce their anxiety but induce their interest towards studies.
Student-friendly teaching methods like- cooperative learning, and outdoor activities can add to their wellbeing by creating a positive and friendly environment in classrooms.
Finding curriculum opportunities to have open discussions and exchanges on issues like- emotional well-being, depression, healthy eating, exercise, harassment, etc. will widen the knowledge of students and enhance their awareness on preventing and tackling them.
 Proposing a fair compliant redressal panel, conflict management aid and an amicable approach to complaints of bullying and harassment (like- peer mediation, and restorative justice) helps St. Paul's in creating a friendly and compassionate school environment.
 St. Paul's educates students on different cultures, belief systems and religions to develop in them the feelings of mutual respect and empathy.
Lastly, St. Paul's works with parents to enhance students' progress and sense of purpose in school, e.g. on healthy eating, safe use of the internet, student-student and student-parent relationship management can contribute towards increased well-being of students.
As a parent you can make small efforts like- spending quality time with them, going out with them, assisting them in their studies, and having healthy discussions with them on various topics like –world affairs, positive impacts, cyber safety, career prospects, depression remedies, etc.
The words of Lyman Abbott, an American Congregationalist minister, hold a powerful message: "A child is a beam of sunlight from the Infinite and Eternal, with possibilities of virtue and vice, but as yet unstained." The emotional well-being of students must be the underlying focus of educational institutions as well as parents and the society – so that children anywhere and anytime feel trusted, safe, respected, valued, and loved.