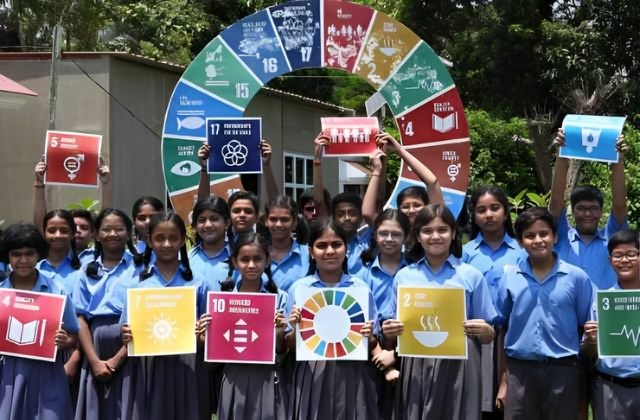 What is one of the common challenges that is faced by academics, parents, or teachers globally? It is sensitizing the students about environmental and societal issues. Many institutions may consider the environment and the society external to their school ecosystem but St. Paul's progress, as a conversant educational institution establishes for students –to be responsible citizens, to carry the knowledge of surroundings, to drive positive impact towards community and the environment, is of foremost importance
Hence, the institution ensures knowledge and opportunities for the children to help in nation-building and propelling peace for the planet, people, and animals. At St. Paul's, Gorakhpur's first SDG-aware school, we introduced the United Nations Sustainable Development Goals(UN SDGs) in August of 2022
SDGs are important because they cover all topics concerning women, health, employment opportunities, poverty, peace, climate action, animal protection and welfare, water, energy, innovation, and so on. We encourage you to visit https://sdgs.un.org/goals to find out more and commit to the same through changes in your lifestyle
At St. Paul's, the sustainability vision which is led by a team of senior teachers executes the idea to align our educational curriculum with the UN SDGs, such that students understand the concepts through fun activities, discussions, and through personal commitment.
In the pursuit to raise awareness and promoting action, the St. Paul's school has partnered with thesdgcanvas.org  – a global student-led initiative to accelerate awareness and implementation of the SDGs.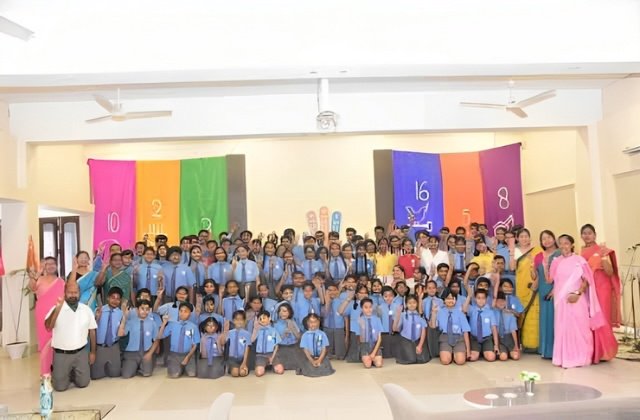 Our school has its initiative called F.E.W, which stands for promoting responsible consumption of Food, Energy, and Water. F.E.W extensively focuses on three UN SDGs, which are- UN SDG 2 (Zero Hunger), SDG 6 (Clean Water and Sanitation), and SDG 7, (Affordable and Clean Energy). There are 108 appointed SDG Student Ambassadors serving a tenure of six months and engaging in F.E.W-related activities at school. Today every student is aware of the SDGs and understands that it is small steps that one can take, such as saving electricity, not wasting food or sharing food, and reducing water wastage or water pollution.
In the words of theologist and writer, Dietrich Bonhoeffer, 'The ultimate test of a moral society is the kind of world that it leaves to its children and at St. Paul's we strongly believe, it is our moral responsibility to empower our students with the knowledge of the global issues, and prepare them on how to make a positive impact for a better future for all of us.