St. Paul's School, Gorakhpur is now
an SDG aware school.
St. Paul's School, Gorakhpur initiated an SDG Awareness Drive in its campus for its student community of over two thousand students in the academic year 2022-23. The school was mentored by its SDG Awareness partner – The Canvas, that helped the school form an SDG Circle consisting of teachers and senior secondary students. 
What was envisioned as merely a small scale educational initiative soon turned into a 360 degree awareness campaign involving management and the teachers who joined hands and importantly in understanding the importance of the SDG global agenda and the impact students can have on promoting sustainability. Team of Canvas is happy to share the journey of St. Paul's School in becoming city's as well as possibly nation's first SDG aware school across grades 1 – 12.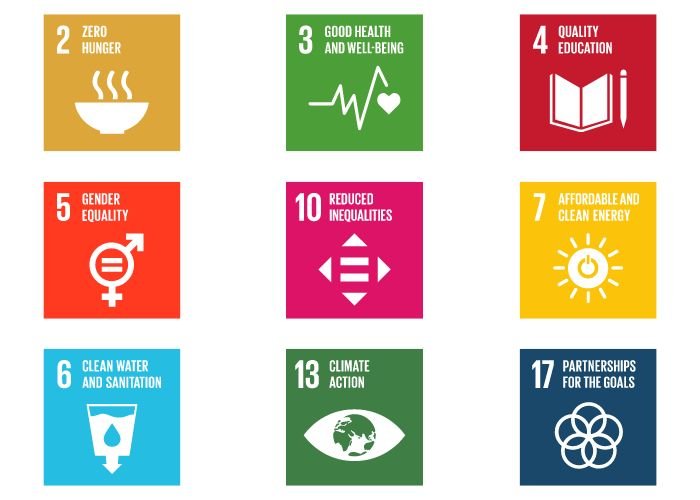 Arun Martin Chauhan, Director Education at St. Paul's School, Gorakhpur
"We plan to incorporate the UN SDGs in our curriculum, as part of our lesson plan, and while we offer to our students the knowledge of the SDGs, we in addition also apply it in practice through our curricular activities as much as possible. It is a matter of time, that the SDGs become the school anthem universally, and students can advocate sustainability in many new ways possible."
Kalpana Gupta, Senior Teacher at St. Paul's School, Gorakhpur
 "We can empower the young minds at our school to combat global issues such as climate change, gender disparity, poverty, and more, by educating them on problems, providing them means and resources to design new age solution around sustainability. We at SPS are proud and we aim to reduce the knowledge gap on SDGs in our community, in our city and become global leaders in education in promoting sustainability."