On the occasion of the 75 years of Independent India, a Run for Nation was organized by St. Paul's School in collaboration with City Hospital, Gorakhpur to promote the United Nations Sustainable Development Goals – 3 – Good Health and Wellbeing and 4 – Quality Education. 
July 6, 2020 marked an important day in the history of St. Paul's School as Amreesh Chandra Executive Principal of St. Paul's School Gorakhpur launched 'The Learning Bus'. By converting school buses that were not operational during the year due to COvid lockdown, into mobile Teacher Training Centres. An educational initiative to promote local teachers, enhance their digital skills and empower young girls from rural Gorakhpur to become Atmanirbhar, be able to support themselves and their families.
Organised by St. Paul's School along with Madhyamik Zila Vidyalaya Nirikshak, a webinar promoting Mission Shakti on 23rd October, 2020. This webinar was made special by the gracious presence of Priti Srivastava, Sustainable Growth Mentor at Navratan Foundation, Dr Surheeta Kareem, renowned Gynaecologist & Obstetrician, Asim Arun ADG, UP-112, Amreesh Chandra, Executive Principal St. Paul's School and along with Guest of Honor Inderjit Singh, IAS, Chief Development Officer, Gorakhpur and Special Guest Yogendar Nath Singh Joint Director of Education, Gorakhpur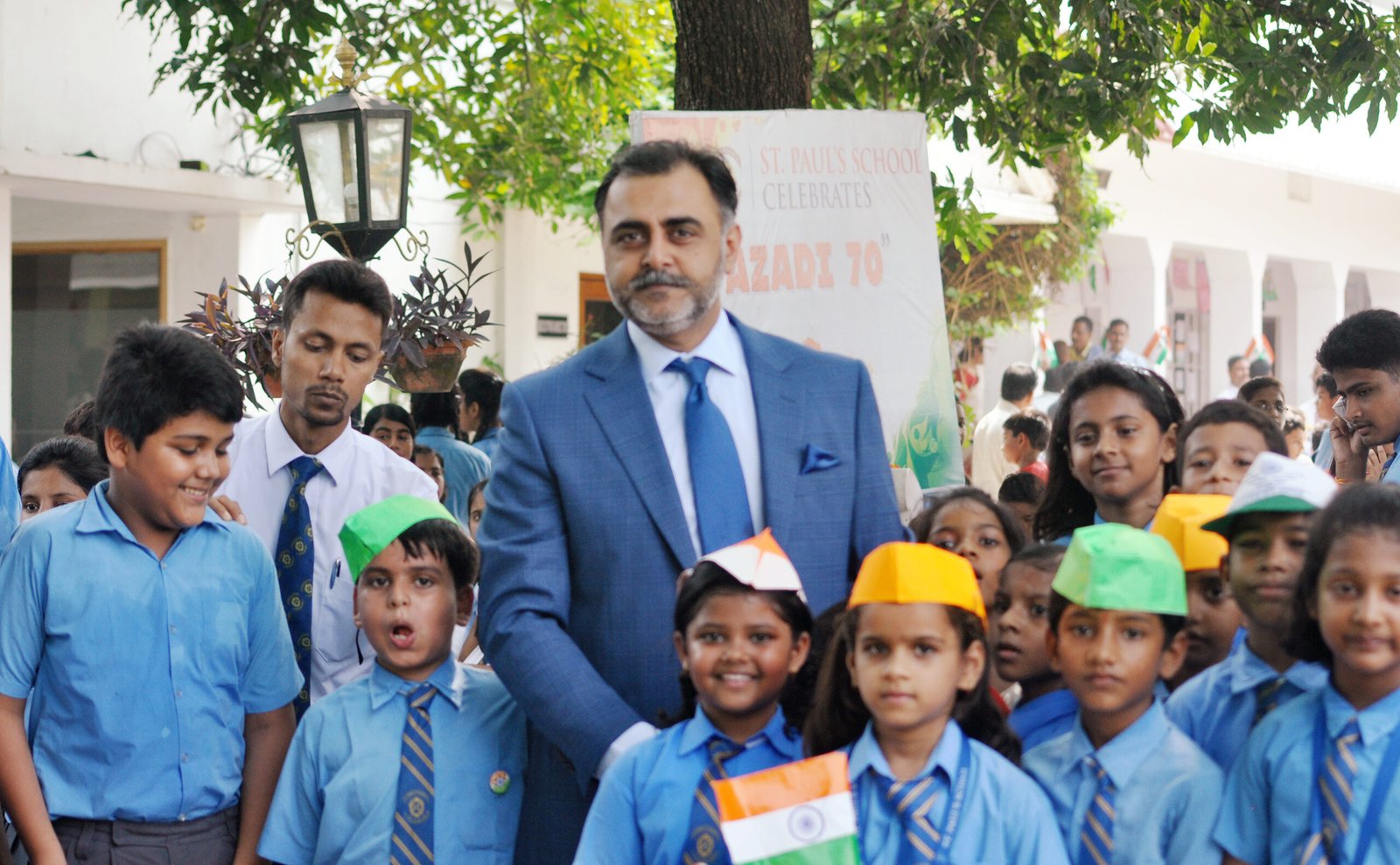 Project Out of School Children
A unique initiative to take schools to the out-of-school population of children through container school infrastructure. Project OOSC aims to make sure no child is left behind, and has an equal chance at learning. Through Container School we ensure primary education to children, in addition, we include seven SDG goals in our education delivery to enhance learning, impact society, and ensure a sustainable future through education. St. Paul's is proud to be the Academic Partner for Project OOSC.
World Student's Day Webinar
St. Paul's School after a successful webinar on Teacher's day organised another special webinar on World Student's Day on the 15th of October 2020. The speakers at the virtual event were celebrated educationists and visionaries like Padmashri Dr Gowri Ishwaran, Dr Neeta Bali, Preeti Chandra & Alex Mirza. The webinar topic was 'How will the shift to skills-based learning impact student wellbeing?'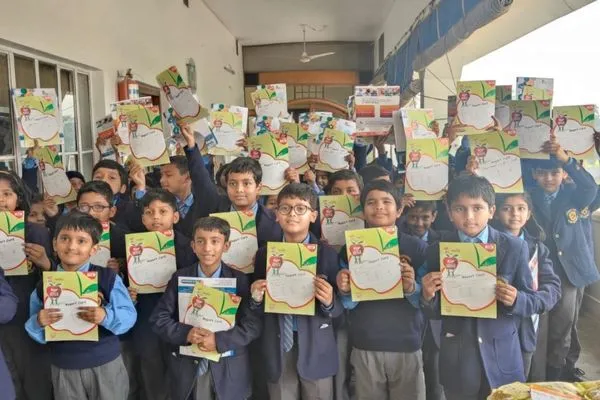 Free Health Check-up Camp
St. Paul's School, Gorakhpur organised a free health-check camp in February 2022, in association with City Hospital for the students of grades 4 to 9. The school annually organizes health camps to ensure the health and well-being of children and promote the adoption of healthy lifestyles and consumption of nutritional foods. The school is committed to promoting SDG 3 – Good Health and Well-being