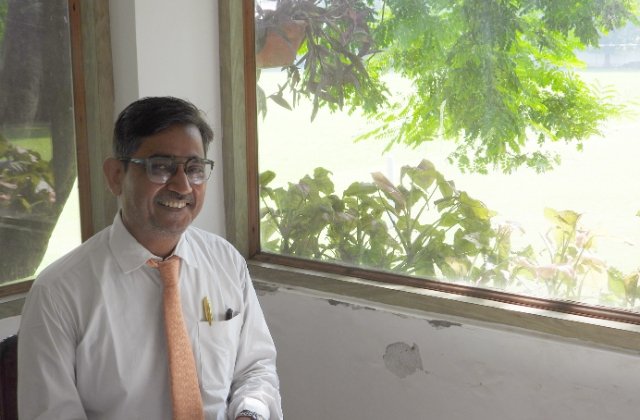 Senior Math Faculty at St.Pauls School, Gorakhpur
At school meetings and interactions with parents, we hear this often, 'my child has a fear of Math'. And to this, we like to inform parents that no child starts their academic journey with a fear of a subject; many factors exist to build the so-called fear. The reasons vary from the child's inability to understand concepts, the teacher's lack of personalized teaching, parent's high and unreasonable expectations, or simple lack of quality learning aids.
For these many factors, most students today develop a poor mindset for Mathematics. One must be blessed with excellent computational skills and a knack for all arithmetic problems. It is just a false conception, developing anxiety, fear, helplessness, lack of interest, and even poor attendance in students.
At St. Paul's, we are committed to changing this attitude towards Mathematics with the combined efforts of parents, students, and teachers. Addressing the subject that a child is lagging in can play a pivotal role in overcoming the fear.
How to exactly help the children deal with Math anxiety?' A beautiful line by American Philosopher Ralph Waldo Emerson goes, "Always do what you are afraid to do." – that is precisely where parents can begin by encouraging their children to embrace the subject rather than running away from it.
We Spoke with one of St. Paul's experienced and highly qualified teachers, Sir Parveer Tripathi who has taught Mathematics for over two decades. Sir Parveer Tripathi shared with us that to excel in any subject, the hard work and consistency on the part of the child are of utmost importance. He emphasized the importance of basics plus the role of regular practice which can help any student to perform well in a subject like Mathematics. With this, he also adds that parents can help their children by helping them memorize the mathematical formulas, appreciating their little achievements, motivating them to do better without stressing them, and stuffing their minds with constant ideas or thoughts of getting good marks.
At St. Paul's School, an educational institution established in 1978, we understand the importance of mathematics for students. So dedicated counseling sessions are held by the Section Heads, along with subject experts, to identify and address the challenges faced by our students through evolved pedagogy and training techniques to develop strategies to encourage logical reasoning and mental competence in students. Also, to make the learning process fun, engaging, and stimulating through Math case studies, activities, quizzes, and competitions are held at the campus, to cultivate confidence amidst a spirit of competitiveness.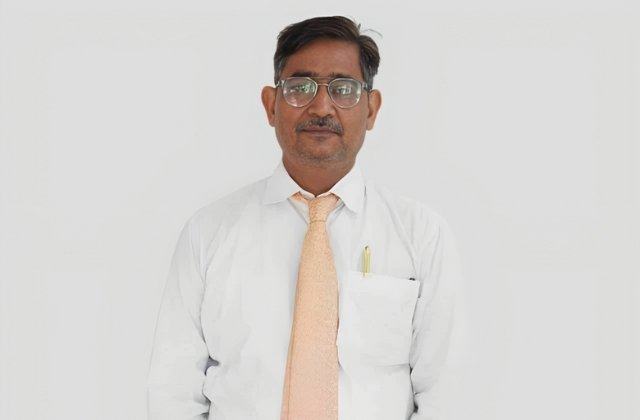 Senior Math Faculty at St.Pauls School, Gorakhpur
Five ways to Help your child overcome the fear of Math
Parents can discuss their problems openly with children or understand why the students do not feel the same comfort level with Math as they experience with other subjects. The parents must dig deeper and discover why the child is not enjoying the issue. Once the parents know the reason, they can take better action accordingly.
Set realistic expectations; do not let your high expectations worry them. Stress and anxiety can prevent a child from focusing and learning at ease. Learn to work on feedback rather than on criticism.
Parents can demonstrate the benefits of studying Mathematics; parents can help their children understand that in the real world, they will carry out financial planning, budgeting, business workings, day-to-day purchases, vacation planning, saving and filing income tax returns, and they will need a math aptitude. Hence, developing a solid foundation in Math can be helpful to kids in the future.
Please encourage your child to practice Math consistently, which will help improve mathematical skills. Attempt to involve your child in Math games, puzzles, and apps to make the learning process simple, enjoyable, and memorable.
Try to integrate Math into your child's daily life to make it seem natural and significant. For example, let your child pay for the purchases and collect the change while shopping. Reinforce the concept of fractions through slicing and sharing pizza. While cooking, ask your child to measure portions for the recipe. Encourage experiential learning by indulging in activities like – teaching geometrical properties while drawing traditional patterns of Kolam or Rangoli. 
Shakunta Devi, the human computer, has rightly said – "Without Mathematics, there's nothing you can do. Everything around you is Mathematics. Everything around you is numbers." Parents, as the greatest cheerleaders of their children, must take adequate and timely steps to transform fear into strength when it comes to any subject, just not Mathematics.